1 tag
How I'm spending my summer... →
I'm very excited about leading this piece of work on behalf of Creative Coalition, findings will be released in March 2013 (all going well…) creativecoalition: Creative Coalition News: We announce a major research project into Auckland's Creative Ecology Read the full project proposal here > As a strong champion for Auckland's arts, culture & creative sectors we...
"I think a group like Creative Coalition operates in a very interesting and very..."
– Elise Sterback is a member of the Creative Coalition Board. She is an arts policy researcher, cultural strategist, and creates immersive art experiences through her company Vibracorp.  (via creativecoalition)
4 tags
Vibracorp's Creative Peeps Podcast Series →
I've begun a new podcast series called "Creative Peeps" that talks to the people behind creative happenings in Auckland. Already, I've talked to some very talented individuals, such as artists and organisers involved with events like ArtWeek and Art in the Dark, as well as those producing and curating their own exhibitions.  Click here to start listening…
2 tags
Watch
Here was our contribution to the magical mystery tour that is Splore Festival…
Watch
Elliot O'Donnell aka Askew One spoke at the November CreativeMornings Auckland held at Alleluya Cafe. One inspiring individual.. 
Watch
My events company Vibracorp helped Creative Coalition put on this happening as part of We Can Create. Artists such as Louise Menzies, Karin Hofko, Mark Harvey, Becca Wood and Sensitive Boyfriend, each created an instruction that was texted out to the audience to form an artistic scene in the fluxus style. Click on the Creative Coalition link to see all the videos and artists reflections on the...
Watch
The Depot has produced this series of interviews with cultural icons - with the intent of creating a ongoing record and genealogy that maps NZ's cultural history as it is being formed. Interview subjects include: Barry Brickell, Philip Clairmont and Shonagh Koea, among many more. Watch the interviews here.
Watch
Sir Ken Robinson gives a TED talk on the role of the arts and creativity in education. I thought that now is a particularly interesting point in time to consider his ideas, given the emphasis on engaging youth in the Auckland Council discussion document. His ideas also present a strong critique to the National government's reduction in funding for arts-related community courses in favour of...
Watch
Art in the Dark is a collaboration of artists from around the inner-city Auckland area in its first year of bringing art into the night time of Western Park, Ponsonby. The group aims to represent the ideals of community and sustainability through its work.
Auckland's art sector and the super-city
Strong regional arts policy under the new supercity framework needs to ensure not only that activity is resourced fairly, but that it meets the diversity and also the aspirations of organisations whose impact may be far bigger than their local community. It needs to recognise the distinct differences between different areas, whilst also allowing for more connecting up of activity and...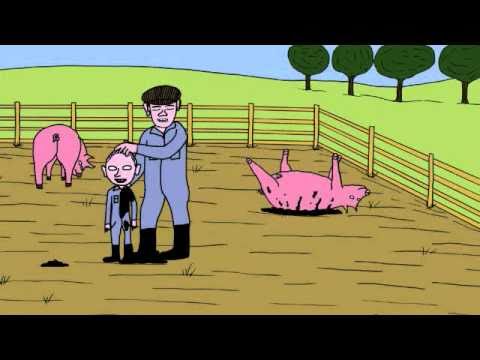 2 tags
"so it was Saturday yesterday & I was in a good mood — put on make-up,..."
– excerpt from 'My Saturday Night' in Bad Relationship Stories compiled by Drus Dreyden as a project of sensitiveboyfriend.com
1 tag
2 tags
1 tag
1 tag
The NZ Fashion Museum
A project currently in development, to amass and record NZ's fashion history. The project will establish a website base (fashionmuseum.co.nz) with ongoing exhibitions and pop-up shows. The aim is to raise the profile of NZ fashion, record its development, share connections that people have with their clothes and encourage more intellectual discussion and thinking around fashion and its...
1 tag
1 tag
Creativity is...
We should value creativity as a form of capital. Creativity is multifaceted resourcefulness. It is applied imagination using qualities such as intelligence, inventiveness and learning along the way. It is dynamic and context-driven: what is creative in one period or situation is not necessarily so in another. Crucially, creativity is a journey not a destination, a process not a status. Every...
1 tag
1 tag

1 tag
1 tag
1 tag
1 tag
1 tag
1 tag
Creative People's Centre →
An Auckland based community and online service for people involved in the arts and creative industries. Provides resources for legal documents related to the arts and updates on current affairs, with special attention given to issues arising from the Auckland Supercity developments.
2 tags
3 tags
"oh how painful it is to be just intelligent enough to be aware of your own..."
2 tags
1 tag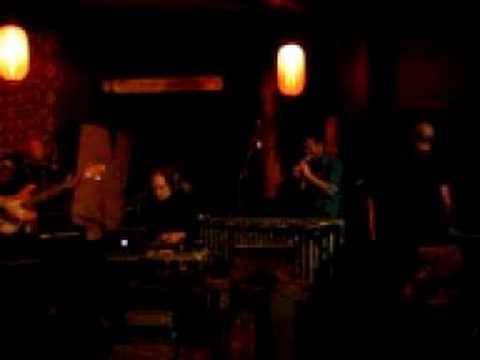 2 tags